Decorating your house can be a friendly rivalry against the neighbors. But look at this house! The costs to light up this display was $686/hour!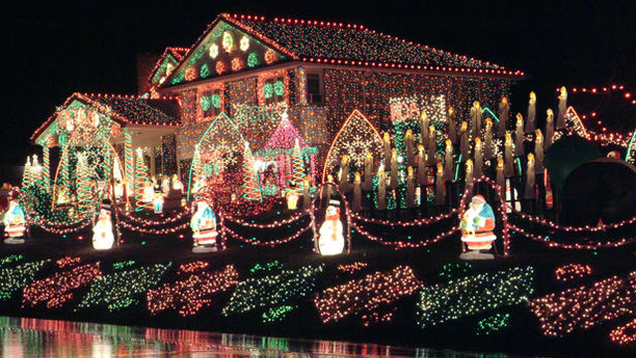 You don't have to have your house visible to space to cheer up your neighborhood!
Favorite Tip: You can light up the inside and outside of your house by hanging lights inside your window. Use tape to hold the lights within the window itself. Do this to all your front facing windows. With curtains shut it looks like every light in your house is on. PLUS you don't have to get out a ladder or adventure onto the roof.